Activity Visits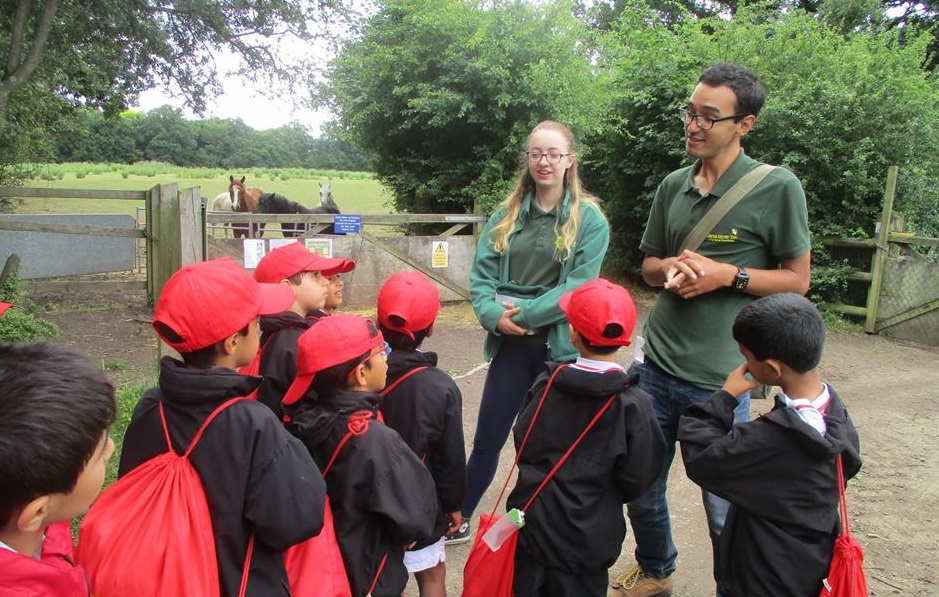 Learn about nature and farm life with fun, interactive guided sessions in the morning, plus free-time periods to explore the park and enjoy the rest of your day.
One free adult for every 6 children booked. Any additional adults are £5.50 per person
Every Activity Visit includes:
·         3 – 4 fun guided sessions either on the Farm, or in the Woodlands (chosen from the options below)
·         A team leader to meet you and lead your sessions
·         A lunch cabin, to store bags, and eat lunch in
·         Use of the Nature Trail, woodlands, 100 Aker Wood, Play Barn (on the farm), and the free playground (next to the farm entrance).
All guided activities take place in the morning, giving you free time in the afternoon to explore the park and farm as much as you want. We have resources, and optional extras to help your group to get the most out of your self-led afternoon. 
Choosing your options
You can choose up to 4 Farm Sessions from the first list (each session lasts about 15 minutes), or 3 Woodland sessions from the second list (each of these sessions last about 20 minutes). 
Farm Options:
·         Petting Session- Get up close and meet some of our animal friends!
·         Chicken Lifecycles - Learn all about eggs, and how a chick grows up. 
·         Poultry Spot the Difference - Look at how our chickens, turkeys, and ducks differ.
·         Big Pigs - Learn about the pigs on the farm, why they need mud and even help feed the pigs.
·         Wow, Cows! - Meet our dairy cows, beef cattle, and our rare breed longhorns, and learn about milk.
·         Woolly Wonders- Visit our sheep (and lambs in the spring), and learn why wool is a useful material.  
·         Goats & Alpacas- Meet our cheeky goats and alpacas, learn all about them, and feed them.  
·         Ponies & Donkeys- Meet our lovely ponies and donkeys, and learn why they are kept 
·         Growing patch- Discover all the fruits and vegetables we have growing in our allotments. 
Woodland Options:
Bear Hunt -

Enjoy a story about the bears living at Aldenham, and explore the woods to find them!

Den Building

- Use teamwork and natural materials to build shelters. 

Minibeast safari -

Search for minibeasts living in the woods, and find out why they are so important.

Habitat Comparisons -

Collect data from two sites to compare the living things you can find.

Animal Addresses -

Learn about adaptations, and what every animal needs to survive.

Seasons through the Senses -

Discover the changes in the seasons using your super-power senses.

Land Art -

Discuss the textures and colours of natural materials and use them to create art.

Junk Band

- Find natural and recycled materials to make instruments, and form your own band!

Map Skills

- Learn to use a map and landmarks to explore the site looking for hidden markers.