Camping in the Park
Enjoy Camping with family & friends in the park. We have a designated wild camping area for people who would like to come and camp with just the bare essentials.   Campfire Packs can be purchased if you would like a real campfire (do not burn any wood found on site), you can also hire or purchase BBQ's and food packs from our shop or sister farm. 
New for this year are our compost toilets and warm showers however we do also have modern toilet facilities a short walk from you tent.
Camping price includes free car parking (normally £4.50).
Price per person per night is £12.50 Adults (18's and over) and £9.90 Children (Under 2's free).
Dogs are welcome. Please keep under control and pick up mess after them to keep children and wildlife safe. We have a quiet policy from 10pm.
We accept Campervans under 3 1/2 tons however in the camping field we do not have hard standing or electrical hook ups, you would need to camp near to the toilets if you required hard standing.
There is lots to do at the park from visiting our farm, having a pony ride or enjoying a walk around the lake. We are situated near to the Harry Potter Studios and are just 12 miles from central London!
Here is some of the feedback from some recent campers:

Searching Availability...
We're listed on Lovecamping.co.uk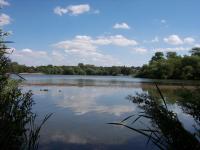 Terms and conditions:
Please book in at the farm entrance where you will be given a car park code that will allow you to enter and exit the car park during your stay.
Emergency contact number - 07919 137471
The person who makes the booking is responsible for the rest of the party. The other members of the group should all be directed to read these terms and conditions.
All visitors must arrive and check in before 6.30pm

You must only camp in the designated area

Noise must be kept to a minimum and no noise after 10pm

Any extra lighting must be turned off by 10pm

Fires are only allowed if you have bought a fire package

All rubbish to be taken home or disposed of responsibly

Large groups must confirm a pitch before arrival
You are responsible for
·         Your own safety while in the Park.
·         Making us aware of any issues at the time they arise.
·         Valuables and pitches are left at owners risk; Aldenham Country Park cannot take any responsibility for the loss or damage of personal items.
Remember, you are camping in a habitat rich environment which deserves protection and respect. ACP reserves the right to ask you to leave the site at any time if the behaviour of any member of your party is offensive and/or dangerous to our staff, animals or land.